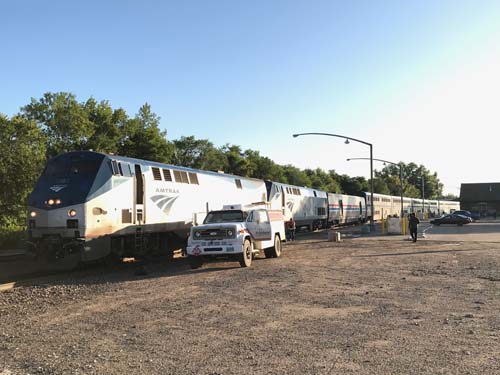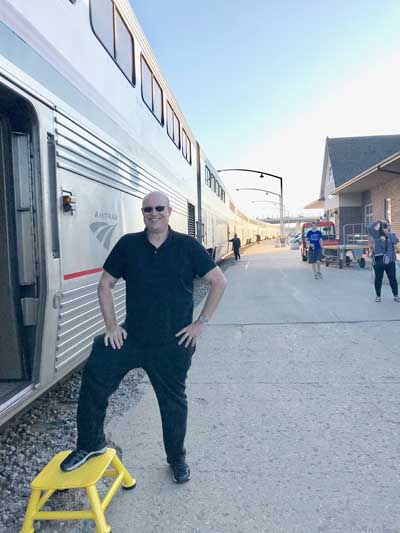 The Westbound Empire Builder refuels in Minot, North Dakota. September 2019.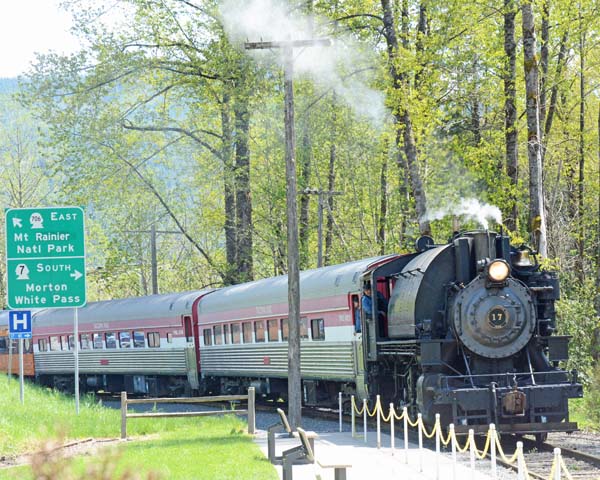 Larry took this photo of a 1929 Alco Saddle Tank Engine (2-8-2T) pulling into the Mount Rainier Scenic Railway station in Elbe, WA. The engine was formerly owned by the Hammond Lumber Co. in California. It currently pulls excursion trains over a 7-mile track to Mineral, WA, that was originally built by The Milwaukee Road to serve the lumber industry in the Cascade Mountains.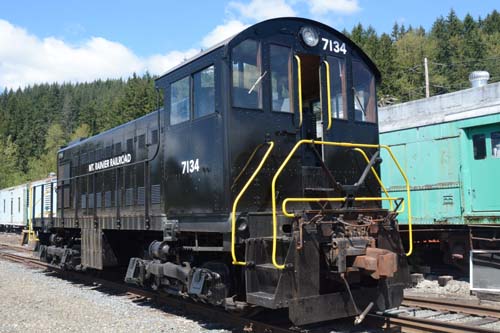 Here's our photo of a former U.S. Army SW-1 diesel switch engine from Fort Lewis that is now owned and operated by Mount Rainier Scenic Railroad in Elbe, WA. It was built in 1942 by Alco. Photo was taken in May, 2017.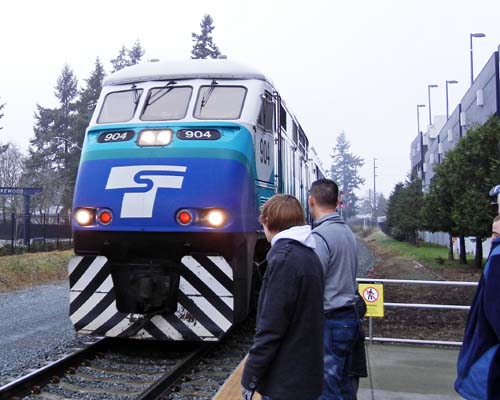 Larry took this photo of a Sounder commuter train pulling into Lakewood Station between Tacoma and Olympia, WA. The photo was taken Jan. 19, 2014 as the Sounder prepared for a special run between Lakewood and King Street Station in Seattle that took football fans to the NFC Championship Game pitting the San Francisco 49ers against the Seattle Seahawks.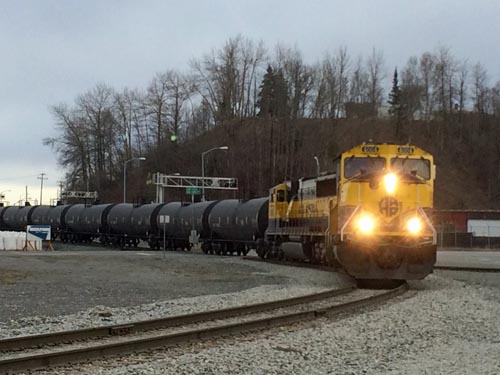 Larry photographed this Alaskan Railroad oil train in Anchorage, Alaska. (April, 2016)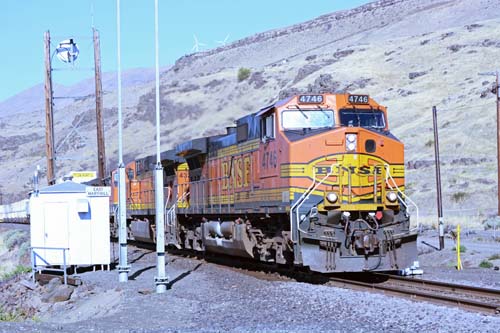 Larry took this photo of a BNSF freighter headed east on the north bank of the Columbia River at East Maryhill in Klickitat County. The photo was taken in early August, 2013 near Maryhill State Park. The park is the perfect camping spot to watch trains with the BNSF on the Washington State side and a view of the Union Pacific on the Oregon side.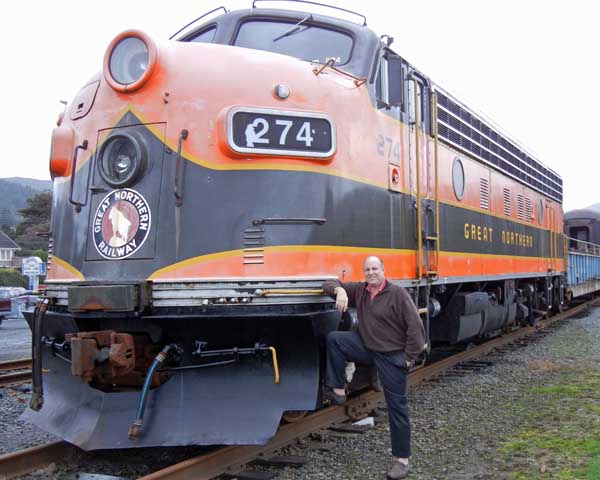 Here is Larry with an EMD F-7 Great Northern, one of his favorites with the bulldog nose, that is operating as a dinner train in Garibaldi, Ore., just north of Tillamook. Taken November, 2013


Left, the mighty 4449 rumbles into Vancouver, WA, Amtrak Station on May 22, 2007. The Daylight is doubleheaded with a Union Pacific 4-8-4 Challenger. Right, Martin Adams is secretary of an association that painstakingly is restoring this 1925 Baldwin 2-8-2 locomotive at a quonset shop near the Columbia River waterfront in Astoria, Ore. They are working on the former Santa Maria Valley Engine No. 21,.they intend to paint it up in a historic Astoria roadname and operate it on about 30 miles of track. He gave Larry a tour in March.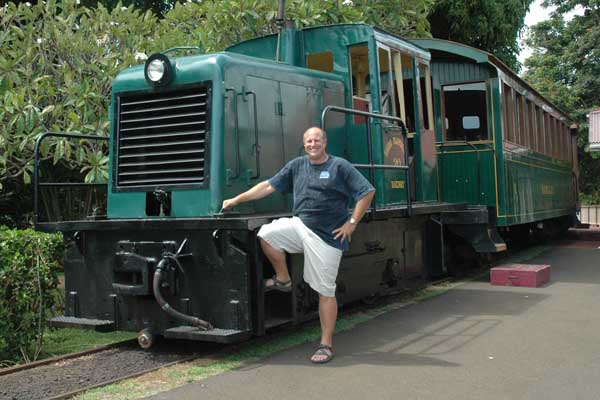 Hawaiian Training. Left, Larry inspects a General Electric diesel engine at a former sugar plantation near Lihue on the Hawaiian isalnd of Kauai. The engine purchased from an Arizona owner is displayed and operated for tourists. It is a locmotive that was similar to those used in the peak of sugar production. Larry visited the island in September, 2009, just as C&H Sugar was closing down sugar cane production forever.

| | |
| --- | --- |
| | |
The Polar Express Rebuild in Michigan. Right, Larry took this picture at the Owosso turntable near Durand for the beginning of the rebuild of the 2-8-4 1225 Pere Marquette Berkshire steam engine in May 2010. It was originally built in 1941. Sometimes referred to as a "Christmas Train" because of the 12-25 numbering, the locomotive was displayed for many years at Michigan State University before restored to full operation in 1988. In 2004, it was used as the model for the motion picture, "The Polar Express." It was being rebuilt to comply with federal steam engine maintenance requirements following 15 years of operation. It has been returned to service.

Shay Engines. Above is "Tollie," the Simpson Lumber Co. Shay locomotive in Shelton, WA. Right, Larry with his model of Weyerhaeuser Timber Co. No. 5 at Christmas, 2006.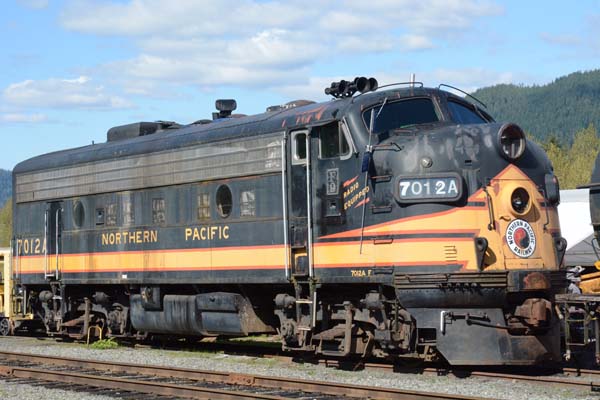 A Northern Pacific General Motors Eletro-Motive Diesel F-9 engine at Mt. Rainier Scenic Railway.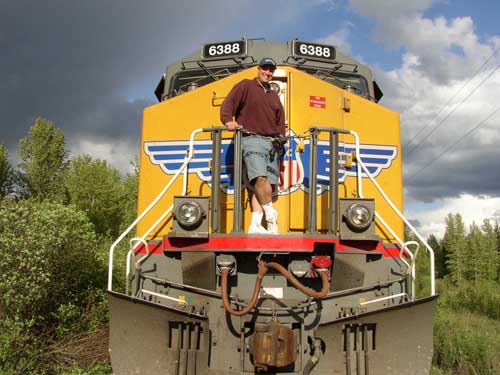 Larry is pictured with a Union Pacific engine in Northern Idaho.